A Comprehensive Resource & Complete Platform To Help You Grow Your Business.
Annuities
The CPS Annuity Department is a top performer in the industry, with a drive for excellence and innovation; we supply a comprehensive and diverse platform of Annuity products. Our rich expertise and market support ensure you and your clients are taken care of.
Challenge:
A client wanted to place $1 million into a retirement income plan and wanted the money to grow at a rate higher than fixed interest rates could offer
The Broker thought a securities product with a living benefit rider appeared to be a fit
The client liked the idea of their income base growing at 7% with the option to guarantee income 10 years from the issue date
The broker feared the client's desire to ensure that a lump sum was available in case the client wanted to make a purchase or expense larger than the annual income could guarantee
The securities product offered great income guarantees, but no protection to the accumulation value in case the stock market performed poorly
Solution:
CPS recommended splitting the premium between the securities product and an Index Annuity. The Index Annuity offered a rider with the same income percentage growth factor while also guaranteeing the full premium plus some interest available as a lump sum
CPS was able to educate the broker about the other options available by knowing which products would suit their client's needs
Benefit:
The client felt secure knowing that the total $1 million still enjoyed a 7% growth factor
The new recommendation allowed for half of the money to experience potential stock market growth. The other half enjoyed market-linked growth plus the added safety of a protected lump sum principal that the client felt was essential
Challenge:
A new broker needed help identifying a client to increase sales
CPS suggested a  client age 65 with $210,000 in a non-qualified Annuity with a cost basis of $100,000
The client wanted to protect himself against any possible future medical emergencies but was worried about the income tax liability incurred by withdrawing the $110,000 in gain from the Annuity
Solution:
Utilizing recent tax changes that took effect in 2010 from the Pension Protection Act of 2006 (PPA), CPS recommended a 1035 exchange from the client's old Annuity into one of the few PPA compliant Annuity products
The new product is better leveraged the client's assets with an enhanced interest rate, liquidity, and tax-advantaged withdrawals to offset Long Term Care expenses. In addition to knowing which products are on the market, CPS prides itself on keeping up to date with current laws and regulations in order to help you get your client the best deal possible
Benefit:
Client received a number of benefits including an initial $8,750 tax-free monthly Long Term Care benefit
Earned a competitive interest rate, 10% free withdrawals and the option to create a lifetime of guaranteed income if a need for Long Term Care never arises
The Disability Income Insurance Department at CPS uses a personalized approach in finding new ways of protecting assets from the unexpected. We provide accurate, in-depth product information that is designed to help build and maintain effective solution based plans.
Case Study #1
Challenge:
Male, Age 38 with family and mortgage earning $80,000 annually
Because of the growing family and monthly responsibilities, his current savings total 3 months of bills. Needs to protect his income in case of an injury or illness. His co-worker recently lost everything due to injury on vacation even with great health and life insurance.
Anticipates substantial increases and raises in his near future and throughout his career.
Currently has Group LTD providing 60% taxable benefits that would only replace 40% of his income after taxes.
Solution:
CPS Income Protection department proposed an Individual Long Term Income Protection Policy that could be tailored to his needs, guaranteed, and portable throughout his working years.
CPS was able to secure a simplified issue policy for another $1,600 tax-free dollars per month, that would pay him until age 65 years old with no medical exams or tax returns.
Given the option at no additional cost to be able to purchase larger amounts of benefits each year as his income grows within the same policy.
Protects him in his own occupation so that he has the privilege of getting another job that pays well while still collecting his benefits in full.
Benefit:
Now has sufficient coverage to meet his monthly financial obligations should he get sick or hurt at an affordable rate.
He tells all the rest at his company about the shortfall in the group plan.
Broker receives large commission, and renewal for life of the policy.
Case Study #2
Challenge:
Female Dentist age 43 -Owns Dental Practice with 3 employees.
Current Overhead costs are $23,000 a month including Business loan used to purchase the practice.
She is worried if she got sick or hurt and could not work, the loan and expenses would not get paid and she would be forced to close her business.
Solution:
CPS Income Protection department proposed a Business Overhead Expense policy that would provide her with $23,000 a month after a short 30 day waiting period with benefits payable for 18 months and tax-deductible premiums.
This will allow her to keep her business going while she recovers and she will have a business to come back to. If she is not coming back, she will have the practice to sell that has not depreciated.
Benefit:
Even if there were a sickness or injury, her business will continue to run and all the business expenses would be paid.
She tells all her fellow Dentists at monthly fellowship gatherings.
The broker receives a large commission and residual for life of the policy in force.
The CPS Life Department is here to help create a solid foundation for a lifetime of security. We have a passion for sound, long-term financial planning to offer clients the best options that fulfill their needs.
Case Study #1
Challenge:
A 70 year-old female client wanted to make sure that her Life Insurance was still the most competitive policy on the market and available when her family needed it most
Had a $1 million Universal Life policy that was in danger of lapsing in just 7 years based on the guarantees in the contract
The premium was $13,201 and there was $37K of cash surrender value in her policy
Solution:
The CPS Life Department collaborated with the agent to come up with a suitable solution
CPS proposed that the client replace the old UL policy with a new Guarantee Death Benefit UL contract
We also recommended that she roll over the $37K cash surrender value via a 1035 exchange to the new policy
As a result, the client was able to use the $37K 1035 exchange to pay the entire first-year premium without any out of pocket costs.  In addition to paying no out of pocket premium in the first policy year, she was able to reduce her current premium of $13,201 down to $12,162
Benefit:
The client got a new UL policy that was guaranteed not to lapse for 28 years instead of 7 years and was able to save 1,039.00 per year on her ongoing Life Insurance premiums
Case Study #2
Challenge:
A young couple in their mid 30's had significant Life Insurance needs but no coverage
They had a 300K mortgage, four children under the age of five and a limited budget
The agent needed extra help when it came to finding a proper solution considering that his sole focus was Property and Casualty Insurance
Solution:
CPS reviewed the client's situation and suggested the following Term Insurance solution. Based on their desire to provide protection for the children and each other, CPS recommended that they purchase two $500K 30 year level Term policies
The combined monthly Term premium was $115.00 which fit within their budget
Benefit:
>
Coverage was secured for the couple with a level guaranteed premium for the next 30 years at a low cost using Term Insurance
The Long Term Care Department has built strategic partnerships with our many carriers, allowing for a diverse portfolio of Long Term Care options, knowledge of competitive products and services available.
Case Study #1
Challenge:
Female, Age 57
Wanted Long Term Care Insurance
Had unsteady health history and build- underwriting would have been a long shot
CPS discovered the client was a partner in a small business
Solution:
Our LTC department proposed an employer sponsored multi-life plan
We were able to educate the agent on a product with a minimum of three employees required, employer paid, only five underwriting questions, and a 10% policy discount, coupled with a tax deduction for the employer
The agent then presented the idea to the other partners and they agreed with his recommendation
The agent was able to parlay one policy into three
Benefit:
The client received a policy for herself and her business partners while writing it off as a tax deduction
The CPS Underwriting Department evaluates a full range of client attributes to find the best coverage available. Our head underwriter is an RN who ensures no obstacles stand in the way of finding coverage for your client.
Case Study #1
Challenge:
56 year old male
Seeking 1 million of Term Insurance
Declined due to his 9/2008 CT scan findings showing a pulmonary nodule
Solution:
Following the CPS Underwriter's review of the medical records, we felt the decision to decline on the pulmonary nodule and lung function test results was worth appealing
Our Underwriter suggested a repeat CT scan and a doctor's letter providing opinion on these two issues
The information was obtained by the client, submitted to the carrier as an appeal with a request to reconsider based on the new information
Benefit:
With the help of CPS, the agent was able to place a difficult case
The client's case was approved Standard with an annual premium of $6,140
Case Study #2
Challenge:
Review a $10 million UL informal case
70 year old male
Had heart surgery in 1997 and treated for chronic vein disease
Other BGA's declined client after looking at medical history
Solution:
CPS analyzed the case, obtained complete medical information and asked our carriers' Underwriters to look at the case in the most favorable light possible
Based on our strong relationships, we received several Standard offers from our strategic carrier partner carriers
Benefit:
This case was placed Standard with one of our A+ carriers with a $419,000 premium
Strategic Carrier Providers
Testimonials
Here's what just some of our clients have said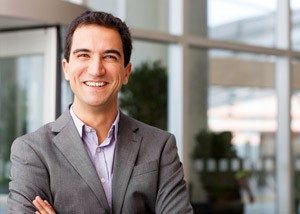 I have been meaning to relay my gratitude to you for all the help and guidance that you have been providing along with the continued good handling of issues as they arise around the several 401k client plans we have been working on together. Your insight, mastery, and professionalism have made things a delight. Thank you for all the help! My processes and approach have been enriched because of your guidance and subject matter expertise. And for that, I am enriched professionally and personally. May I someday be able to pay it forward.
John Walsh — Columbus, Ohio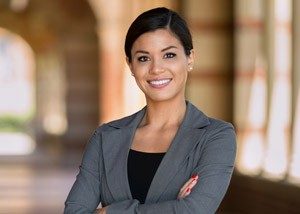 The Annuity Team at CPS is best in class! The knowledge and know-how they possess is far superior than any other firm I have worked with. I very much appreciate the support they provide me.
Kayoko Nihei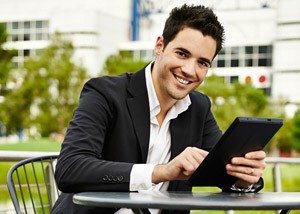 We partnered with CPS in 2014 and not only has it been pleasant but also an extremely educational experience. They are key to our agency and have the tools necessary to meet the needs of our clients. Their team is exceedingly knowledgeable and will give you step by step guidance on completing applications, quoting, and electing the right carrier for your clients. They have been a game changer for our agency and we look forward to continuing our business relationship with them for years to come.
Adam Beach, President of Beach Financial Group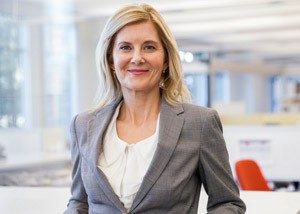 CPS is superb to work with. We appreciate their prompt responses, attention to detail, and expertise from running illustrations to finalizing a policy. Customer services at its finest! We have found CPS to be a "5 Star" rating and highly recommend working with CPS.
Kim Buhrow
Please select a valid form